Sorry for the lack of update but I thought I'd share you the upcoming project my friends and I have been working on our spare time (the project was announced recently). I work mainly as Texture Artist on this project. I textured the tyrannosaurus, dilophosaurus, pteranodon, all the weapons and some props in the game. Make sure you all check out the project on the
Mod DB
and the official website
HERE
.
Tyrannosaurus
(modeled by
Henrique Naspolini
& rendered in 2008 maya MR)
In-game (in Unigine)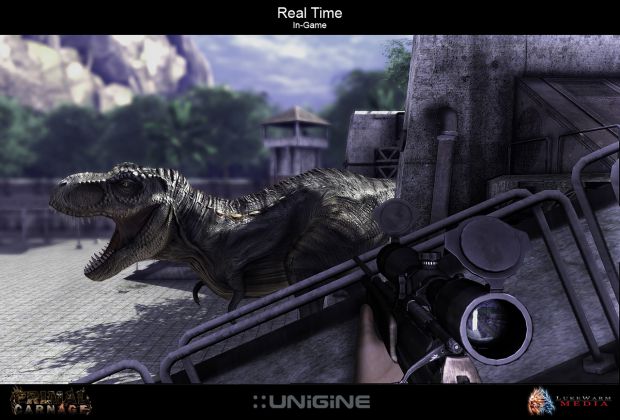 Old Sniper Rifle
(modeled by Sebi Buchwald & captured in Marmoset)
Here's the sneak peak of tyrannosaurus (plus other models) in action.
Primal Carnage - Animation WIP Teaser video - Mod DB
Tech Demo
(make sure to watch in HD)
More to come...